1. Compose a new email message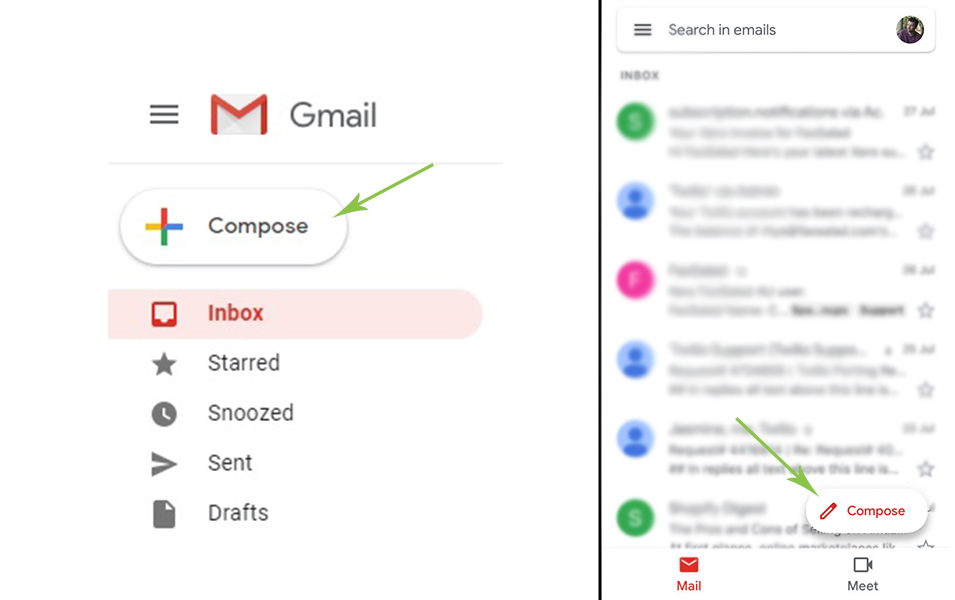 2. Enter the recipient's fax number
Include the recipient's fax number in the
To
field, followed by 'send.faxsalad.com.'
You must include the area and country code for the fax number you want to fax. For example, if you're sending a fax to (323) 688 3907, you would enter 13236883907@send.faxsalad.com.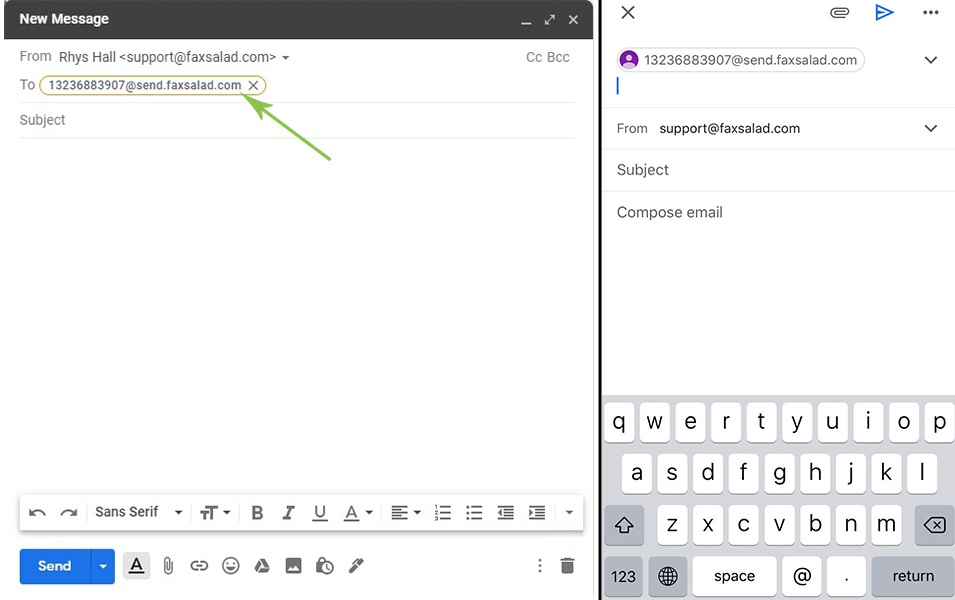 3. Enter your own fax number (optional)
Enter the number you want to send from in the
Subject
line. If you do not own a fax number, don't stress, a fax number is not required to send a fax with FaxSalad, and you can skip this step.
If you already own a fax number with FaxSalad, you can enter this in the subject line or leave this blank, and our system will automatically detect your fax number.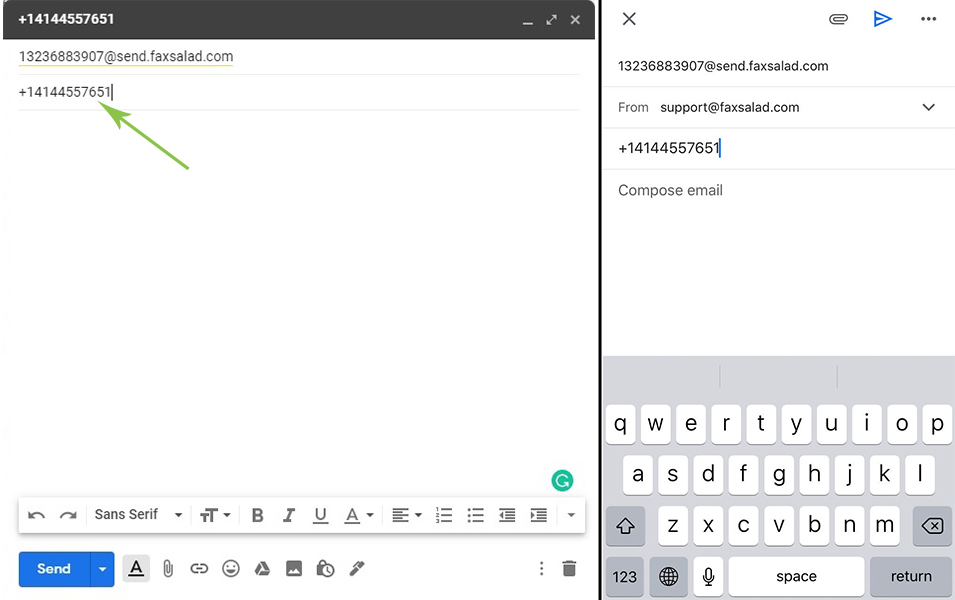 4. Attached your documents
Attach the document/s you want to fax. The fax document could be a PDF, word document, image, etc. If you attach multiple files, our system will combine them into a single fax document when sending it.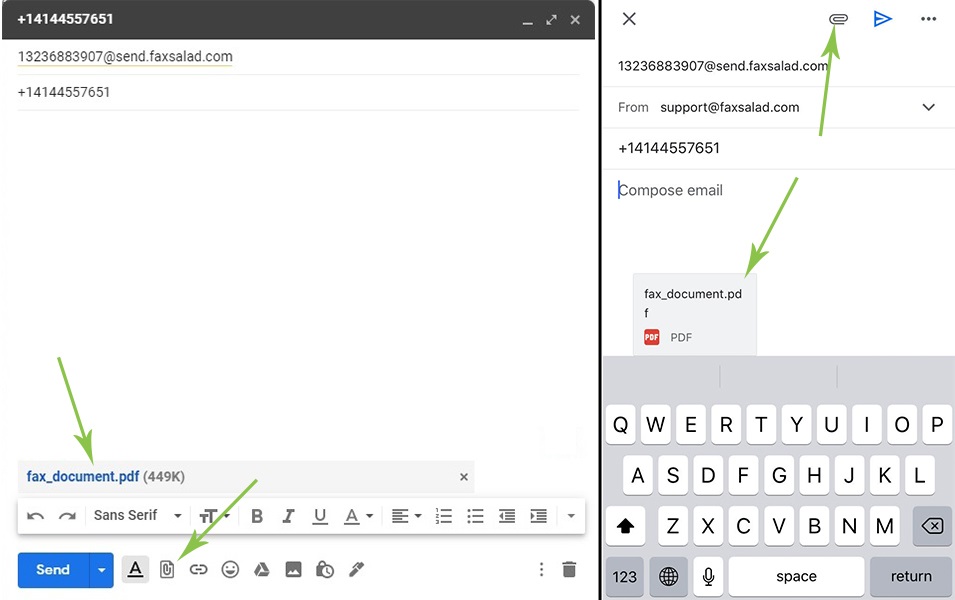 5. Send your fax!
Double-check your recipient's number and your attached files, then hit send. Your fax may take a few minutes to process, depending on the size of your attachment. FaxSalad will send you an email notification when your fax is successfully delivered, or if we are unable to deliver it.
Sending a fax from Gmail is easy and quick.
If you only need to send one single fax, FaxSalad allows you to send up to
10 pages free of charge
.
If you send faxes more frequently than that, our
pay-as-you-go service
is the perfect solution for you. You do not need to own or purchase a fax number, and you only pay for faxes when you send them.